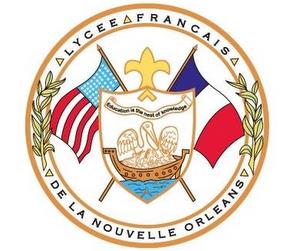 The Lycée Français de la Nouvelle-Orléans charter school is slated to receive an extra $440,000 next year because of an unexpected change in state law, officials said, bolstering ongoing efforts to secure a new building for its middle school and attract more at-risk students.
The school was recently notified by the state Department of Education that it will receive a $20,000 stipend for each of the school's 22 foreign teachers, said finance director Karianne Heins. State officials explained that the money was already previously available to other types of public schools, but that a change in the law this year makes the Lycee's type of public charter school eligible for it as well, Heins said.
School officials had already crafted a $5.1 million budget that the windfall will increase to more than $5.5 million, but Heins said she did not distribute the money among the school's expenses. Instead, she put about half of it in the school's reserve fund, and let the other half be counted as a budget surplus — essentially leaving all of it available for use for other projects, such as finding a new middle school building.
'Inching toward the goal'
Meanwhile, CEO Keith Bartlett gave an update on the coming year's enrollment that shows Lycee slowly growing its population of "at-risk" students who qualify for federal free or reduced-price lunches. In the incoming kindergarten class, 44 percent of students are considered "at risk," up from 35 percent last year but well short of the 67-percent goal the school set.
Of the 133 students in next year's kindergarten class, around 70 were accepted from the previous year's preK-4 class, leaving the remainder to be filled through the citywide OneApp admissions process, said admissions director Joanna Sese. Lycee had given preference to at-risk students in an effort to reach 67 percent of the incoming class, but the OneApp process only supplied 31 at-risk students to the school — even after Lycee held seats open through later rounds in an effort to attract them, Sese and Bartlett said.
OneApp officials told Lycee that they were given all the at-risk students who ranked the school as their first choice, Sese said. The school's recruiting this past year had focused on daycares and media outlets that serve the city's at-risk populations, Sese said, so the school will have to do more over the next year to reach that 67-percent goal.
"It wasn't any exclusivity on our end," Sese said. "It goes to show there is a lot of work ahead."
The past year's efforts do show some progress, Bartlett said. Of students new to Lycee, 50 percent are from at-risk families — increasing the school's total at-risk population from 32 percent to 37 percent.
By comparison to other language-immersion schools, in the fall of 2013, Audubon Charter is 42 percent at-risk, Hynes (which has an immersion program) was 47 percent, the International School of Louisiana was 52 percent and International High School was 75 percent, according to the 2014 Parents' Guide to New Orleans schools. Citywide, at the low end of the spectrum, 18 percent of Lusher Charter School students were classified as at-risk, while many other New Orleans schools (including those in Uptown, such as Green Charter, Lafayette Academy and Sylvanie Williams College Prep Elementary) have at-risk populations of 95 percent or more.
"We're inching toward the goal, but in my mind, still not nearly close enough," Bartlett said.
Over the summer, Bartlett said the school is reaching out to all its new families to make sure that they feel welcome, to reduce the number who don't show up on the first day.
'Not a private school'
Concerns about admissions and the composition of the student body at Lycee Francais have been the cause of controversy in the past. Some families pay tuition for their children to enter preschool, but criticism of this practice in the past led to the preschool being restricted last year to only two groups of students, siblings of current students and at-risk students whose tuition is paid through a state program.
Some of those lingering perceptions may now be the source of what school leaders are calling "misinformation" in the west-Carrollton neighborhood where Lycee is exploring the possibility of buying the long-vacant Priestley building for its middle school. A resident of the neighborhood showed up to a recent meeting of the board's development committee, and his primary concern was the notion that Lycee was a private school, said board member Lisa Tropez-Arceneaux.
"One of the big key things were that we are a public school, not a private school," Tropez-Arceneaux said.
Lycee has not yet heard back from the Orleans Parish School Board on its letter of interest in the property, said board chair Alysson Mills. In the meantime, the school will create a small flyer with a list of facts about Lycee for west-Carrollton residents to dispel that misinformation, she said — including the point that this project is still in an exploratory phase.
"We are taking baby, baby steps right now, and we don't know if this will go anywhere at all," Mills said.
To read our live coverage from the meeting, see below.