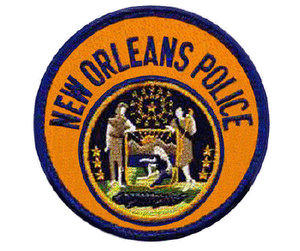 An alleged Central City drug dealer was indicted this month on federal cocaine charges, and New Orleans police say his arrest has quieted down the streets he used to frequent.
Jeffrey Wilson is indicted on three cocaine-related charges, including distribution of more than 28 grams of crack cocaine, dating to incidents on May 13 and May 30, according to the federal indictment filed July 10.
The charges stem from an operation that included controlled purchases of cocaine, said Sgt. Ryan Lubrano of the NOPD gang task force at the department's weekly meeting of ranking officers.
Under federal law, conviction of distribution of 28 grams or more of cocaine is punishable by a mandatory sentence of at least five years in prison and up to 40. Wilson already has five previous felony convictions, Lubrano noted.
"I don't know how he's out on the streets, but he won't be getting out any time soon," Lubrano said.
NOPD Sixth District Commander Bob Bardy said Wilson was well known to the officers who patrol the Central City area, and that Wilson's usual hangout near the S & S Bar on Martin Luther King Boulevard has been empty of people since the arrest.
"No one's out in front of the bar at all," Bardy said.
Wilson was born in 1985, according to federal records, but an exact date of birth or age was not available Friday.