NOLA CURVES is New Orleans' first full-figured fashion show, exclusively featuring Southern women, sizes 12 and above. These belles will be modeling clothing and accessories from local designers including: Full Blossom Chic Boutique, Miss Behavin Boutique, Dama Talya, M.V.C. by Misty Chanel, and Plush Boutique.
According to Daniela Zapata, owner of Full Blossom Chic Consignment Boutique, "The average dress size of American women is a size 14." NOLA is already known for its food, culture and festivals. NOLA CURVES was created because Daniela wanted to find a way to showcase NOLA's unique style and beautiful women. She handpicked the aforementioned designers and small businesses and brought them together for this NOLA CURVES FASHION SHOW. Event sponsors include: Nola Nights Magazine, Size Curvy, The New Orleans Tribune, Ranada Cosmetics, Pose Magazine, Chenese Lewis, Chic Novelle and Full Blossom Chic.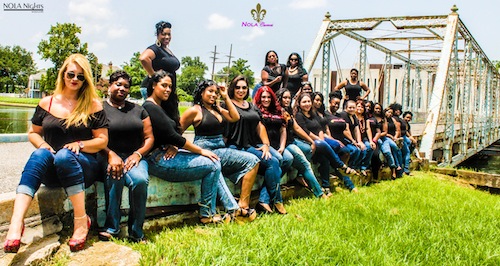 The event will be held at NOLA Space, 1719 Toledano Street, New Orleans, Louisiana 70115 on July 19, 2014 from 4 p.m. to 6 p.m. Tickets to NOLA CURVES FASHION SHOW are $25 for general admission and $35 VIP, which includes a beverage and a gift bag. Purchase your tickets at 
https://www.evenbrite.com/e/nola-curves-fashion-show-tickets-11806334063
.