This August, LCIA will host a series of food safety classes in Metairie. These classes are available to LCI policyholders at a great discount. While these classes are designed with our many restaurant policyholders in mind, we encourage any business that handles food to attend.
The offered food safety classes are: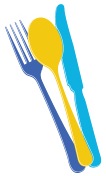 ServSafe Manager Certification Seminar
Learn what you need to know to pass the exam and get your food safety certification, which is required of every food establishment. Certification is good for 5 years. Lunch is included in this course.
Tuesday, August 12 | 8:30 AM – 4:30 PM $75 for LCI Policyholders* | $120 for General Admission
*Limit: 2 employees/company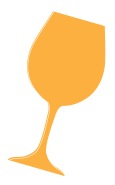 Responsible Vendor Server Permit Workshop 
Any employee who handles or sells alcohol or tobacco must attend an RV Class and obtain an RV Server Permit within 45 days of their hire date. And we're offering two classes for your convenience.
Tuesday, August 19 | 
8:30 AM – 12:30 PM
 OR 
1:00 PM – 5:00 PM
$15 for LCI Policyholders | $25 for General Admission  

While this course is not required by DHH, it is applicable and useful to all employees who handle food. Make sure your employees know how to be safe and sanitary in the kitchen.
Tuesday, August 26 | 9:00 AM – 1:00 PM $20 for LCI Policyholders | $30 for General Admission  
All workshops will be held at the Holiday Inn at 2261 N Causeway Blvd in Metairie. Please give us a call at (985) 612-6733 or email Christina Buras at christina@lciassociation.com if you have any questions about these or any of LCIA's other programs.