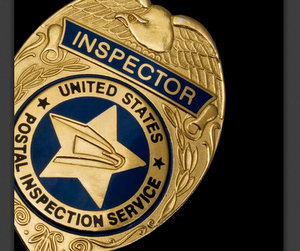 An Uptown resident was stunned to find an estimated $40,000 worth of marijuana in a package addressed to his home Tuesday morning, and he and his family are disturbed by the mystery of who sent it and why as they hope for answers from federal investigators, he said.

The man — who lives near Soniat and Cucullu streets but whose name is being withheld by Uptown Messenger — said his dog started barking around 10:30 a.m. Tuesday, signalling that someone was at the door, and when he opened it he saw his usual postal carrier walking away and a package on his porch.
"It was all taped up like Fort Knox," he said.
When he got the top open, he saw what appeared to be a large quantity of marijuana — the shipping label said the package weighed 8.4 pounds, he said. He immediately called police, and when detectives from the NOPD major-case narcotics unit arrived, they counted into evidence what appeared to be seven or eight large packages or marijuana from inside the box and said it appeared to be of good quality, he said.
The shipping address was definitely the recipient's home, although the name on the package was a strange variation on the spelling of his name, he said. The box had a return address in Washington state, and it had been sent via overnight delivery, he said.
"I assume they did that because they thought I wouldn't be here," he said.
After the police left, the resident began searching the Internet for marijuana prices out of curiosity — and when he saw how much money the shipment represented, he became much more concerned for his safety. The price of marijuana varies greatly depending on the quality and volume being sold, but an estimate for an ounce of mid-to-high quality marijuana in Louisiana is about $300, according to PriceofWeed.com, a website that tracks marijuana prices by state and has been cited in The Washington Post. At that rate, 8.4 pounds could be estimated as selling for roughly $40,000 on the street.
His greatest concern now, he said, is that he wants the people who sent it or who were expecting it to know it is no longer in his possession, and that he has turned it over to the police. His fear, he said, is that they might think he has kept it himself and come looking for him. Through the day, he started to worry any time a car would stop near his house, so he spent Tuesday night away from his home.
"It's definitely got my family very concerned," he said.
NOPD Officer Hilal Williams, a departmental spokeswoman, said the investigation has been turned over to the United States Postal Inspector, the federal law-enforcement agency that handles crimes involving the mail. Postal Inspector Stephanie Harden, an agency spokeswoman based in Houston, said that when drugs are shipped to unsuspecting residents, it is typically with the expectation that the addressee is not home during the day, so the actual intended recipient can pluck it from the porch before the resident returns home.
More common, Harden said, is for drugs to be shipped to homes that are unoccupied completely.
"They'll ship to homes that are for sale, if they know residents have moved out — anything that can detach them from the (mail) piece," Harden said.
The return address, she added, is rarely a productive lead.
"The residents at that address probably have no idea their address is on the package," Harden said.
The Postal Inspector has agents based in New Orleans, Harden said, and they will continue the investigation.