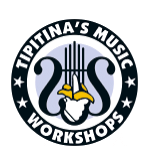 Customers can take as much as 75 percent off Tipitina's merchandise and memorabilia in a summer sidewalk sale Friday (June 20). Tipitina's is making room for their fall line, and all proceeds will go to support the music-education programs of the Tipitina's Foundation.
The summer sidewalk sale is from 9 p.m. to midnight Friday in front of Tiptina's, 501 Napoleon Avenue. The sale is located in Professor Longhair Square on the neutral ground in front of the club.
See below for a sample of the offerings at the sale:
Tipitina's distressed logo unisex v-neck tees

Unisex & ladies' baseball jerseys

Tip's Foundation hoodies

Embroidered Panthervision spotlight caps

Babies' onesies & embroidered beanies

Youth tees in various colors  – Vintage Tipitina's color show posters

And lots more surprises.
View sample photos of merchandise here. For more information, see here