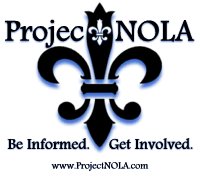 In an effort to improve safety in the neighborhood, GG's Dine-O-Rama on Magazine Street is donating 20 percent of sales today (Thursday, June 5) at lunch and dinner to raise money for new anti-crime cameras through the ProjectNOLA nonprofit.
ProjectNOLA installs private, high-definition security cameras in homes and businesses, and monitors their footage remotely. If a crime takes place anywhere nearby, ProjectNOLA reviews the footage for possible suspects passing, and turns any images it finds over to the New Orleans Police Department.
The money raised at GG's this week will help pay for new cameras in the area, the restaurant said.
"Today is the last day to help us support ProjectNOLA – GG's is donating 20% of sales to ProjectNOLA! Enjoy a Tempura Soft Shell Crab Sandwich in our cool outdoor seating and support a great cause!!!" according to the latest post at the GG's Dine-O-Rama Facebook page. "Project NOLA is a 501c3 non profit that sells HD Crime cameras at a subsidized price. The cameras are monitored and recorded for free. Camera footage is only released to NOPD detectives. Camera owners have 24/7 access to the camera live views and never have to testify in court about the footage. Project NOLA has helped the NOPD solve hundreds of crimes."
A similar fundraiser was held in March at the Namese restaurant on Tulane Avenue, according to MidCityMessenger.com. The Faubourg Delachaise neighborhood not far from GG's has recently begun organizing a similar effort to install cameras, and City Councilwoman LaToya Cantrell has awarded neighborhood groups in Broadmoor, Freret and elsewhere grants to help buy the cameras.