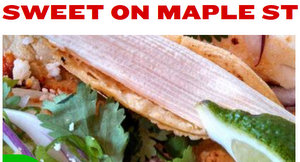 Three restaurants. Three meals. One Dishcrawl.
Dishcrawl, a national organization creating culinary adventures, is a walking food tour that takes food lovers to three different restaurants to sample dishes from each, all in one night. The next New Orleans event, "Sweet on Maple Street" on July 9, will feature three Riverbend restaurants serving signature dishes from appetizers to deserts.
New Orleans Dishcrawl Ambassador Michelle Mashon will lead the group of participants to each restaurant and said that previous Dishcrawls in New Orleans have been a success.
"Both of our previous Dishcrawls, on Freret Street and in the Irish Channel, have sold out, so I think we've hit on something New Orleanians love," Mashon said.
The restaurants on the Dishcrawl are kept secret from the participants days leading up to the event. Only clues and hints will be given through social media, Mashon said. Two days before the event, the first restaurant on the Dishcrawl will be revealed to participants.
According to the Dishcrawl website, there will be options for participants who are vegetarians. Tickets for the event are $45 per person but sold out over the weekend, according to dishcrawl.com/sweetonmaplest.
Mashon said that she thinks New Orleans is a great place for Dishcrawls.
"New Orleans is such a 'foodcentric' town. We appreciate discussing and learning about the food on our plate and the culinary engineers behind our meals almost as much as we enjoy eating," Mashon said.