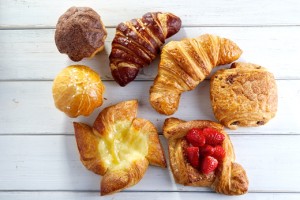 Gracious Bakery + Café will be participating in The Bread Bakers Guild of America's 4th Annual Guild-Wide Bakery Open House on Saturday, June 21st.  The event takes place from 8 AM to 11 AM and is free and open to the public. This informal gathering is aimed at non-professionals curious about the bread-making process. Chef/owner Megan Forman will take guests on short tours through the bakery kitchen where they will get to see baguettes being rolled and Viennoisserie (including croissants and Danishes) being shaped. Complimentary French Truck coffee will be served, as well as various homemade breads.
"This is a great opportunity for bread enthusiasts to sample our bread and to learn more about our process," says owner and pastry chef Megan Forman, who opened Gracious in August 2012. Prior to Gracious, Forman worked at Sucre and Bayona, as well as Payard Patisserie in New York.
Over 50 guild member bakeries in 29 US states and Canada will take part in the international open house series, which was conceived as a way to bring communities to their bakeries and champion the cause for locally made bread. The guild has over 1,300 members in the United States and 16 other countries, including Canada, France, Colombia, Nigeria, Japan, the United Kingdom, and Australia.  For the full 2014 regional events calendar, please visit www.bbga.org.
The Bread Bakers Guild of America's 4th Annual Guild-Wide Bakery Open House is sponsored by The Bread Bakers Guild of America.
The Bread Bakers Guild of America is a non-profit organization comprised of professional bakers, farmers, millers, suppliers, educators, students, home bakers, technical experts, and bakery owners and managers who work together to support the principle and the practice of producing the highest quality baked goods.  It was formed in 1993 to shape the skills and knowledge of the artisan baking community through education.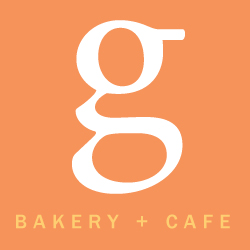 Gracious Bakery + Café
1000 South Jefferson Davis Parkway, Suite 100 New Orleans, LA 70125 (504)301-3709