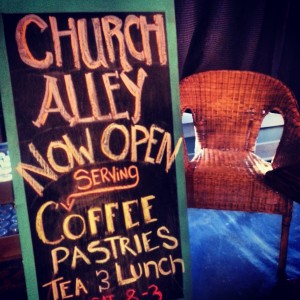 Church Alley Coffee Bar has reopened at a new location on Oretha Castle Haley Blvd! We are back to serving up freshly roasted, freshly brewed speciality Coffee. We grind and pour each cup to order; no more hours-long old coffee or weeks-old stale coffee beans! Our new location is only three blocks down the road, but we have so many more things to celebrate!
1. Neighborhood – Central City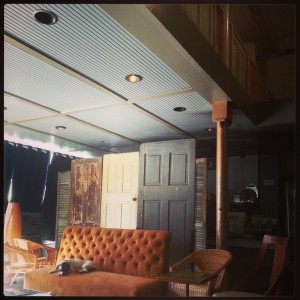 Oretha Castle Haley is in a moment of renaissance. The boulevard itself is named after one of the leading female civil rights leaders in Louisiana. The street itself (previously named Dryades Street) has historical significance to the immigrant communities of New Orleans, from its days as a bustling shopping district in the mid-1800s, to a place of cultural learning with many playhouses and artists, to an area of civil unrest (as it was routinely used as a marching ground during the civil rights movement). For many years, the boulevard was abandoned, but in recent years, we have seen a rejuvenation due to several small businesses and several large cultural organizations renovating the once forgotten buildings. There is still much work to do, and your patronage to this boulevard will help it once again become an important centerpiece in New Orleanian culture.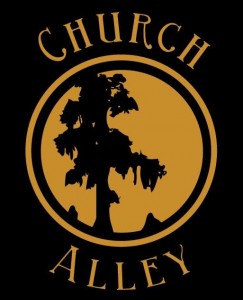 2. Church Alley name
Church Alley is a small alleyway in New Iberia (a small town nestled on Bayou Teche in Southwestern Louisiana) where my grandfather opened his first men's clothing shop. The name is a nod to the ingenuity of those Acadienne people who came before me. It is also a way to remember the importance of protecting South Louisiana's greatest cultural treasures that enchant its residents and visitors alike: our wetlands and working coastline. Louisiana holds some of the most important and fertile wetlands, providing a large portion of the seafood and oil reserves for the rest of the nation. Louisiana is currently losing a football field of wetlands every 30 minutes. Without significant protection, our land will continue to erode and our nation will lose one of its most vital resources.
3. Zeitgeist, Ashe, Cafe Reconcile – Cultural Institutions in Central City
We are located inside Zeitgeist, the 25 year and counting indie movie theater, which has been located for the past 15 years on OCH. Our new neighbors also include Ashe Cultural Center and Cafe Reconcile. All three are New Orleans institutions and neighborhood cornerstones enabling a cultural renaissance. Church Alley is following in their footsteps of creating a third place, a home away from home on this beautiful boulevard. We can't wait to welcome three new neighbors, Irvin Mayfield's New Orleans Jazz Orchestra, Southern Food and Beverage Museum, and a new (and much needed) grocery Jack and Jake's.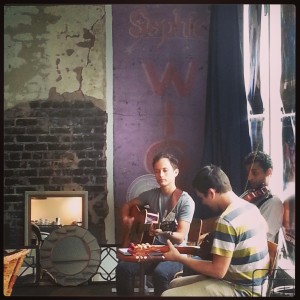 4. Community
Church Alley is about community: protecting our wetlands, preserving our resources, appreciating our city's art community, and enabling transformational change to how our community works– in order to make sure our children have a Louisiana to love as much as we do. We all know New Orleans offers a community that could never be found in any other place, and that's why we all share this great space with each other. It's why we must come together to protect and preserve our land and build a stronger community.
5. Coffee – Exploring the world of Speciality Coffee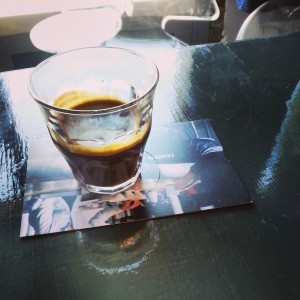 Last, but certainly not least, Church Alley is about finding and serving the best speciality coffee in the country. We are continuing to highlight new micro-roasters we love, including BeanFruit from Jackson, MIssissippi and Tandem Coffee Roasters from Portland, Maine. We love exploring, tasting, dissecting ad nausem all the flavors we find, enjoying and serving you our favorite coffees. Thanks for letting us do what we love!

Church Alley Coffee Bar – Let's reinvent New Orleans coffee together! 1618 Oretha Castle Haley Blvd, New Orleans, LA 70113 Hours: Mon to Sat 8am to 3pm Website: 
http://churchalleycoffeebar.tumblr.com/
Twitter: 
@ChurchAlley
Faceb
ook: 
ChurchAlleyCoffeeBar