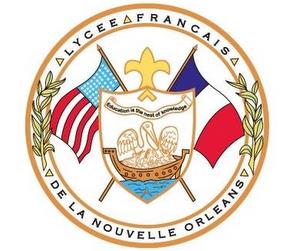 The governing board of Lycée Français de la Nouvelle-Orléans is still contemplating when to begin its expansion into the middle school grades — whether to wait until its current students reach those levels, or to begin adding those grades earlier.
During a meeting held Tuesday evening, board member Mary Jacobs Jones presented three options for expanding the French immersion school to include middle school grades.
The school's charter currently calls for an expansion to add sixth and ninth grades in the 2015-16 school year, two years from now.
One option would be to continue with that plan, according to Jones. The school would have to hire at least three new teachers and possibly a new administrator to oversee the new section.
Another option would be to add grades naturally as the school's current students get older. That would push the creation of a sixth grade back a year.
A third option, according to Jones, would be to add sixth and seventh grades simultaneously in the 2016-17 school year. The two grades could share some teachers and administrative staff.
The board didn't vote on the topic, but Jones said a decision about sixth grade should be made in the next couple of months.
See below for live coverage of the meeting.