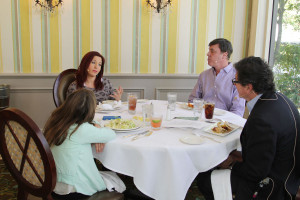 It's New Orleans is the web home of New Orleans' most popular podcasts, featuring radio slices of local life from Central City cocktails to lunch at Commander's Palace.
Commander's Palace provides the busy backdrop for It's New Orleans' show about local business, Out to Lunch. Hosted by Tulane professor Peter Ricchiuti and broadcast on local NPR affiliate WWNO,  Out to Lunch is, "Business New Orleans style."  Ricchiuti's relaxed style finds him at home with everyone from drone manufacturers to cork dog collar designers.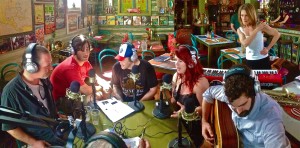 Happy Hour is s a cocktail-fueled 60 minutes of random conversation with folks who have nothing in common, other than being New Orleanians in a bar. Host Grant Morris does his best to keep the bar room conversation on the rails, singer Andrew Duhon heads up an always impressive collection of live musicians, and a seemingly never-ending stream of New Orleans colorful characters show up each week.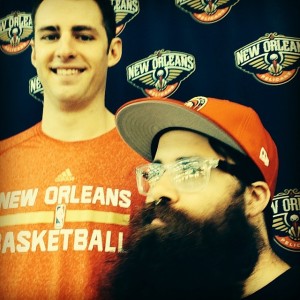 Perhaps the network's most unique show is Trew 2 The Game. Hosted by comedian Chris Trew and peopled with an unpredictable mix of sports personalities and comedians, conversation veers from serious sports analysis to the absolutely absurd, often within the same sentence. Trew's NOLA sports show is unlike any sports show in any medium. Its massive popularity in the city and beyond (literally from Australia to Zimbabwe) is a testament to the universality of comic genius. And beards.
On Midnight Menu +1 hosts Ray (The Man Who Ate New Orleans) Cannata and Margo Moss talk food and dining. If you're imagining a food show like you've heard on radio before, MM+1 is definitely not that. The "+1" in the title refers to the guest's guest. Top tier chefs, restaurant owners,  caterers, waiters, all kinds of food industry people come on the show on their night off, and bring a mystery guest with them – someone they like to hang out with. Sometimes it's a fellow food colleague but just as often it's not and the conversation wanders down all kinds of non-food as well as foody avenues. This may be the only show on earth where the hosts literally have no idea who half their guests are.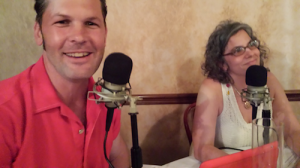 Mindset is a mental health show with a New Orleans twist. Hosted by psychiatrist Dr Nick Pejic, the show is, as Dr. Pejic says, "Not about what's wrong with you but what's right with you." Dr Pejic sits down with successful and happy New Orleanians who talk with him about what made them successful and what makes them happy. His guests range from Harry Connick Sr to DJ Wild Wayne, brothers John and Constantine Georges, actor Bryant Batt and Judge Laurie White.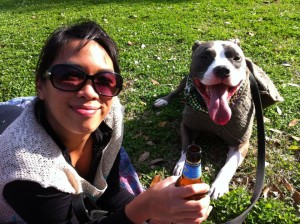 With around 30,000 Vietnamese people in New Orleans, It's New Orleans is proud to host VietNOLA, the only regular local radio show about and for this vibrant community. Interviewer Kim Vu (the Vietnamese Terry Gross) introduces audiences each week to a conversation with one of the extraordinary range of Vietnamese New Orleanians, from restaurant owners to rappers. VietNOLA also features the surprising number of New Orleanians who live or work in Vietnam.
It's New Orleans founder, Grant Morris, says, "All of our shows' audiences are growing. You can listen on a computer or on your phone. More people now have phones than radios. Just like Spotify and Pandora rescued us from a radio music programmer's taste, we're rescuing New Orleanians from the tyranny of talk radio. These days we want to use our valuable time to listen to something we know we're going to like rather than something we stumble across. We're making smarter, more relevant, more fun radio for locals, exiles, and New Orleans lovers everywhere."
It's New Orleans shows can be heard on iTunes, Stitcher, many other podcast apps and directly from the website, itsneworleans.com.