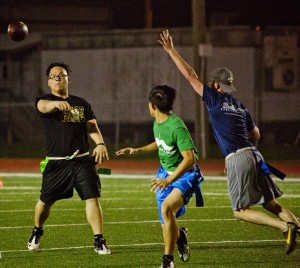 Summer is almost here; it's time to get out and get active! Why not do so playing adult social sports? With Southern Sports Leagues, you can get back into the sports you enjoy. We offer everything from Softball and Flag Football to Dodgeball and Kickball as well. SSL runs several tournaments during the year, the next one being our Charity Social Softball Tournament on June 21st for the SPCA at City Park.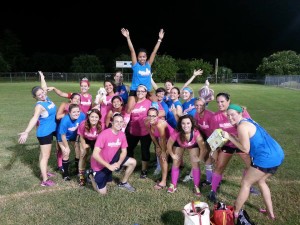 SSL has a number of leagues, with softball and dodgeball opening soon. Currently, we have leagues at City Park and in Mid-City at St. Patricks Park. We offer Softball on Monday, Wednesday, and Friday, Flag Football on Tuesdays, and Dodgeball on Tuesdays as well. We have a level of play for everyone, from our fun, social and corporate leagues, to intermediate and competitive leagues which have some of the best tournament players in the area slugging it out each week for our league crowns.
Registration is open now!
 Find out more by visiting 
southernsportsleagues.com
 or emailing us at 
info@southernsportsleagues.com
.
About Southern Sports Leagues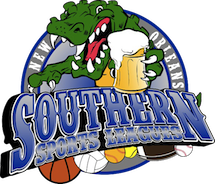 We were formed almost two years ago when two friends were having a drink at Henry's Uptown bar. We were frustrated with the adult sports in the New Orleans area and wanted something better. Out of that conversation, Southern Sports Leagues was born. SSL started out with just two softball leagues in August of 2012 when a tropical storm hit new orleans and wiped out one of our fields at the City Park softball quad. Right off the bat, we were met with adversity forcing us to cancel one of the leagues. Shortly after that, SSL began to expand and had over 2,000 players in 20 leagues in only its first year.
SSL is a league run by lifelong Rec Sports athlete Steve Lindsey, who has had experience running sports leagues for several other organizations before venturing out on his own. Steve brings over 20 years in Rec Sports experience, stemming from playing at the highest levels in college flag football and competing for a national championship, to playing travel softball and kickball at the highest levels. In an era where leagues are run by corporate giants or bureaucratic city organizations, SSL brings a breath of fresh air. We are a one stop shop for all your social sports needs. Southern Sports Leagues: The Pros in Rec Sports.