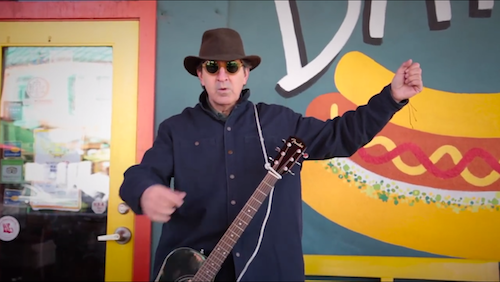 Dat Dog brings you the night you've been waiting for: our Jingle Contest Live this Wednesday (tonight) at the Freret location, 7-10pm. The night will feature all 30 video entries (youth and adult), live acoustic performances by our finalists in each category, lots of fun, and cash prizes.
We are excited to have celebrity judges for the contest. The judges will be:
Actor, Author, Broadway star, designer Bryan Batt;
Musician,producer,arranger, WWOZ DJ David Torkanowsky;
Jazz legend, music teacher and songstress Germaine Bazzle;
Legendary and 10-time Grammy-winning Record Producer John Porter; and
local High School Student Mariana Salas
Our Happy Hour prices will last from 4 to 7pm, so come by early! For the 7 to 10 event, we will have plenty of chances for customers to win cash prizes and Dat Dog gift certificates; you can become a winner as well. As a warm-up for tonight's festivities, check out one of the submitted videos that will be shown, this one from Andrew Weitz.
Dat Dog
5030 Freret Street (504) 899-6883