We want to thank everyone in the community for their patronage at Mid City's newest gay watering hole. Anytime you're looking for a place to play in the neighborhood, don't forget to check us out on one of our amazing evenings of entertainment. We are open on Mondays from 6p-11p, Thursday-Saturday 4p-12a and Sunday from 4p-11p.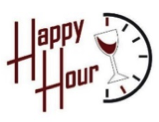 Premium Happy Hour is every Thursday & Friday from 4pm-7pm! We are the only gay bar in New Orleans to offer a happy hour which includes the entire bar from well brand cocktails to the Grey Goose or Ciroc martini you may desire.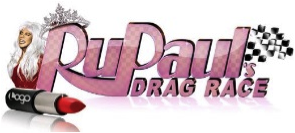 Every Monday, we play RuPaul's drag race. We start at 7pm with previous week's episode, followed by the current episode at 8pm and the unforgettable tongue-lashing "Untucked". It's an evening where everyone comes together as a community enjoying fun times, a little wit from the amazing queens, and fabulous cocktails from our bartender Kerry. While you're here make sure to cast your vote after the judge's review for the person to sashay away in hopes to win a cocktail of your choice for the evening.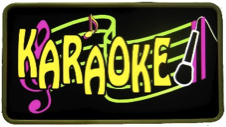 Starting promptly at 8pm on Thursdays, KJ Ed Castle hosts Karaoke on the Avenue. Come out and join the fabulous cast of voices that have made this evening a fun and lively event for all. Ed maintains the rules of his game, but delivers an evening for everyone to enjoy and share their talents. As a note, APPLAUSE is a "MUST"!!
Hosted by Corynne Synclaire Deville, the Divas of Engender take the stage every Saturday at 10pm. Our quaint atmosphere provides you a show of personal moments and total audience participation. Engender's cast members include: Monica Synclaire Kennedy, Raven Kennedy, Opal Vanderhurst, Athena Jewell and Wendy Kennedy. Mark your calendars and let our divas take you away into a world of female illusion.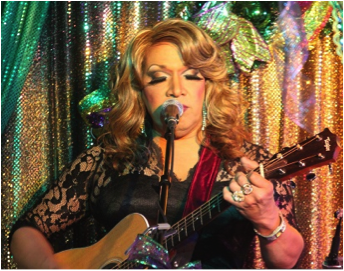 Adding to our wonderful cast, Vanessa Carr joins our line-up on Sundays from 7pm-9pm, starting April 27. She is part of the duo that comprises Esplanade Ave. Band, two of Louisiana's own musicians emerging the cities culture, embodying the diversity that makes New Orleans, and the French Quarter's cultural Mecca. Playing everything from Classic Rock, New Rock, Funk, Country and Dance music all with a New Orleans flair their on stage antics brings the audience on stage having you coming back for more. Make sure to join us Friday April 11 & 18 at 10pm for the Vanessa's premiere nights leading to her regularly scheduled Sunday debut.
What happened to Friday?? We are working on something special for the night. If you know of any male entertainers interesting in being a part of the new trend in Mid-City, please have them contact our Marketing Manager, Kerry @ 504-292-5245.
If you're celebrating a birthday, anniversary or other event, please call and make your reservation and share your evening with our amazing series of events. We look forward to seeing you out and about, and thank you for allowing us to be a part of your entertainment schedule on regular basis. If we're missing something you'd like, please let us know.
Tulane Ave Bar
3813 Tulane Ave, NOLA 70119 (504)488-1400 Like us on
Facebook
!