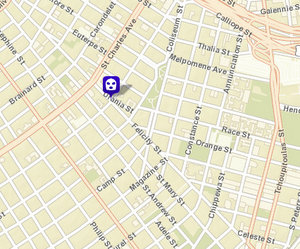 A robbery at knifepoint was reported on the morning of Fat Tuesday on Prytania Street in the Lower Garden District, New Orleans police said.
The robbery call was reported at 11 a.m. in the 1800 block of Prytania Street (near Felicity), according to the initial police report.
The responding officer had not filed a narrative on the incident as of late Wednesday morning, police said.