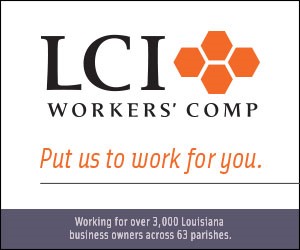 So you know how to bake an amazing cake, but do you know how to get the word out about your delicious red velvet? So you're a contractor who remodels historical homes like no other. Do you have a website that displays your projects? LCI Workers' Comp is putting on a small business workshop for you.
Join us for The Every Hat Entrepreneur Series: Build Your Image and Online Presence Friday, March 28 from 8:00 AM until 2:00 PM at the Irish House on St. Charles Ave.
This workshop is for both the jack-of-all trades business owners and the all-hands-on-deck small business teams. Learn what low-cost tools you can use to put your business on the map. We are excited about the expert lineup we have speaking, including representatives from Southpaw Creative, Online Optimism, Get Online Nola, and the Louisiana Small Business Development Center.
The event is open to the public and costs $25, but businesses insured by LCI and Stay Local! member businesses receive free admission.  Lunch is included. Click here for event registration, a full schedule, and more information.
This is an interactive, half-day workshop for small businesses, co-sponsored by Stay Local! and the LSBDC of Greater New Orleans and Bayou Region.