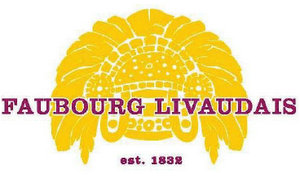 The Faubourg Livaudais Neighborhood Association will host City Councilwoman LaToya Cantrell and other city officials reporting on the fight against blight and fire safety at their February monthly meeting Thursday evening.
For details, see the email from the association:
The upcoming Faubourg Livaudais Neighborhood Association Meeting will be this Thursday, February 20, from 6:30-8 pm. The meeting will be held at First St. PW United Methodist Church, 2309 Dryades Street (at the Corner of First St & Dryades).

Our agenda will include revising a list of high-priority blighted properties to share with city officials and guide our own work in the community. We will also ask residents if they are interested in joining a beautification project after Mardi Gras. We will then host Council Member LaToya Cantrell, a city Blight spokesmen, the Director of the Mayor's Neighborhood Engagement Office, as well as Fire Department Chief Terry Hardy, who will follow up with new details from our January discussion of the First Street Fire and NOFD response.

The Faubourg Livaudais Neighborhood Association is community group made up of active residents and businesses from the community bounded by Washington Ave and Jackson Ave and by St Charles Ave and La Salle Ave.