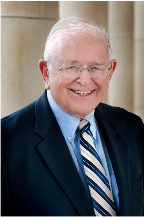 Dear Voters,
We all know that Sheriff Marlin Gusman has failed to bring any of the 171 provisions of the federal court-ordered Consent Decree into compliance.
These provisions were caused by management and leadership problems that a new building won't fix. The Consent Decree exists because of Gusman's inattention and refusal to address these problems over the years because he initially denied there were any problems.
 The Sheriff 's Office is a poorly managed, inefficient operation with bloated consulting contracts that costs taxpayers millions annually.
Fulfilling all the provisions of the Consent Decree will cost taxpayers an additional $20 Million a year each year for the foreseeable future – funds that should be spent on more police officers, fixing potholes and repairing streetlights.
This $20 Million cost to taxpayers will mean layoffs, a reduction in services, or a tax increase.
Prisoners who are released that still have a drug problem, lack a GED and are not trained for jobs could commit crimes in your neighborhood – robberies, carjacking, rapes.
As your Sheriff, I will bring honesty, integrity and fiscal accountability back to the sheriff 's office. I will cancel bloated contracts; weed out bad employees & secure national jail accreditation. I will end the Consent Decree early.
I can fulfill all the provisions in the Consent Decree in one term saving the City tens of millions of dollars. I fixed the jail before and I can fix it again. I humbly ask you for your vote for Orleans Parish Sheriff.
– Charles C. Foti, Jr.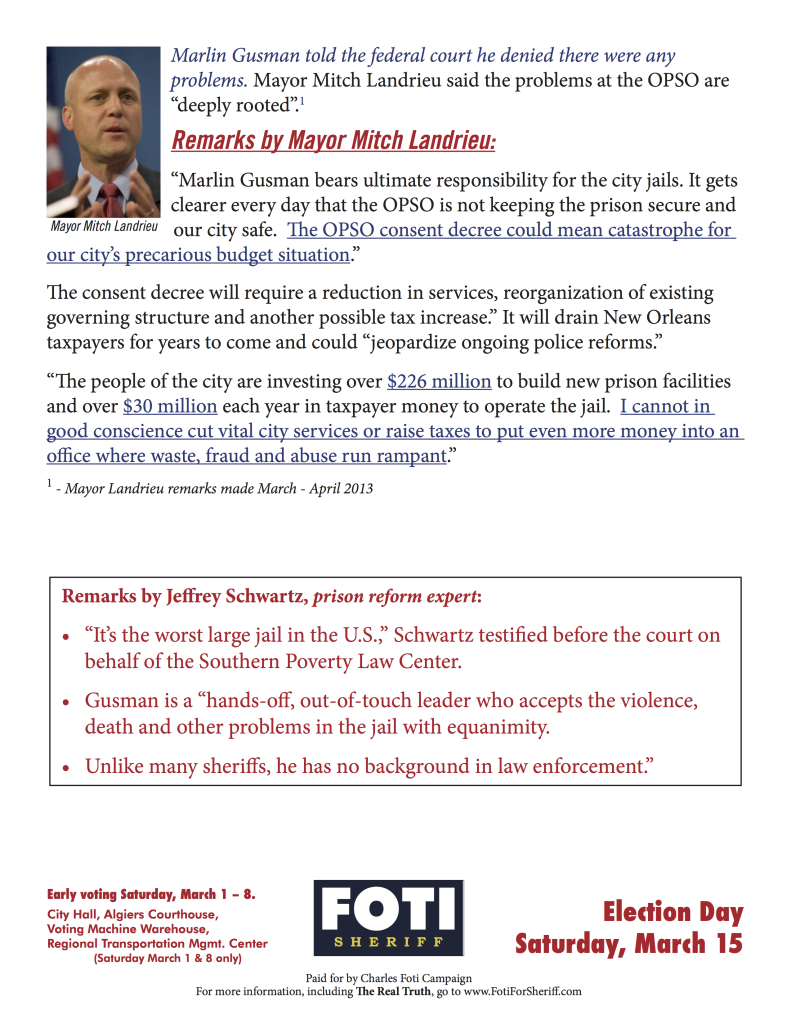 [This advertiser's message is paid political advertising by the Charles Foti Campaign. UptownMessenger.com does not endorse candidates for election.]