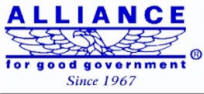 The Alliance for Good Government candidate forums, which begin tonight (Thursday, Jan. 9) with several City Council districts and the mayoral candidates, will be held in the second-floor auditorium at Holy Name of Jesus School.
The address for the school is 6325 Cromwell Place, but the parking lot and entrance are at Calhoun and LaSalle, said Dan McNamara, president of the Alliance for Good Government.
The forums begin at 6:30 p.m. each night. The schedule is as follows:
Tonight (Thursday, Jan. 9): City Council District E, District C, and mayoral candidates.
Tuesday (Jan. 14): Clerk of Court, Sheriff, Coroner and Council District D.
Wednesday (Jan. 15): City Council At-Large and District A.