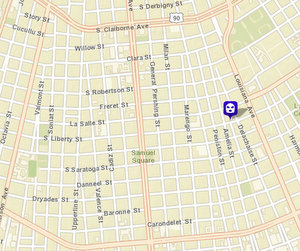 A couple sitting in a car on a Milan-neighborhood street were robbed at gunpoint overnight, New Orleans police said.
A 55-year-old man and his girlfriend were sitting in the man's car near South Liberty and Foucher streets around 12:05 a.m. Tuesday, when a man with a gun approached from behind the car and demanded money, according to the initial police report. The victim complied and the gunman left, the report states.
No further details were immediately available. Anyone with information should call CrimeStoppers at 822-1111.