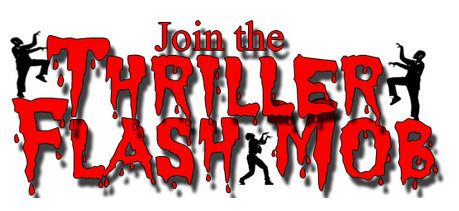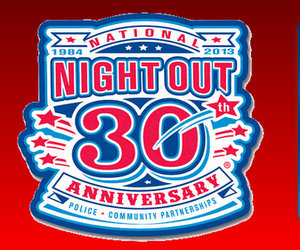 Residents will gather in neighborhoods around Uptown New Orleans on Tuesday evening for the annual "National Night Out Against Crime" with food, music, raffles, an outdoor movie screening — and an instruction in how to dance to Michael Jackson's "Thriller."
Shortly after 6 p.m. Tuesday, Kenneth "Kynt" Bryan and Fit NOLA Parks will lead the "Thriller" dance instruction on the lawn of the Milton H. Latter Memorial Library at 5120 St. Charles Avenue. Bryan has been leading similar lessons at parks around the city in preparation for a Thriller flash mob at Gallier Hall on Halloween Day.
After the Thriller Dance, a free screening of "Men in Black 3" will begin around 7 p.m., presented by the New Orleans Recreation Department's "Movies in the Park" series and the Twinbrook Security District.
The event at Latter is just one of many being held around Uptown on Tuesday evening. See below for more:
One of the largest annual events is the Bouligny Improvement Association's party at Laurence Square at the corner of Magazine and Napoleon. Starting at 5:30 p.m., it will feature free food and drinks, music by the Delta Ramblers, a raffle with prizes that include a G5 Isla Vista bike from Mike the Bike Guy and other items from: Brothers 3 Lounge, CoQ Rouge Gallery, Creole Creamery, Crescent City Automotive, DK Clay Pottery, Dog-Day Afternoon, King Pin Lounge, Kyoto, Manhattan Jack, McClure's Barbecue, NOLA Flora, NOLA Paddleboards, Old World Casting, Oysteria, Rainbow Magazine Store, River Spencer Interiors, The Smoke Shop, Sterling Silvia, Temple Gym, Upperline Restaurant, Vida's Bistro, Wild Lotus Yoga and The Wine Seller. Money raised in the raffle will support the NOPD Second District.
A number of Carrollton-area neighborhood associations will gather in Palmer Park from 6 to 8 p.m. for food, games and performances by Smashing Blonde and the Pussyfooters Marching Club. Sponsors include 5 Minute Oil, Lowe's and Robert Fresh Food Market, and participating neighborhoods are Carrollton-Riverbend, Central Carrollton, Maple Area Residents, Northwest Carrollton, Palmer Park Neighborhood Association, Fontainbleau Improvement and Hollygrove.
The Coliseum Square Association will be grilling free hamburgers and hot dogs with chips, cookies and soda from 5 to 7 p.m. at the fountain in Coliseum Square park. The association will also be taking donations to support the Sixth District's toy fund.
The Irish Channel's event will be at Burke Parke at Third and Annunciation, featuring hot dogs, chips, fruit and drinks.
The Freret Neighbors United group will hold a block party in front of Green Charter School on Valence Street starting at 6 p.m. with music, food and door prizes. Neighbors are encouraged to bring food to add the potluck spirit.
The Audubon Riverside Neighborhood Association will have free beer, pizza, frozen yogurt and music sponsored by Pinkberry, Slice, Reginelli's, Whole Foods and Elio's Wine Warehouse starting at 5:30 p.m. at Alma Peters Park.
The Touro Bouligny Neighborhood will hold a block party in the 3900 block of Camp Street starting at 6 p.m.
The Milan Focus Group will host an event at the Atkinson-Stern Tennis Center at 4025 S. Saratoga at 6 p.m.
Silence is Violence will host a block party at 1600 Oretha Castle Haley Boulevard starting at 6 p.m.
The New Zion City Preservation Association will hold an event at 4201 Erato from 5 to 8 p.m.
Xavier University will hold an outdoor event at Carrollton and Drexel Drive from 6 to 9 p.m.
Harmony Oaks will hold an event at 6 p.m. at the community center.
Faubourg Livaudais will hold events at 2715 South Saratoga Street and 2113 First Street.
River Gardens will hold an event in Boettner Park at 1900 St. Thomas Street from 5 to 7 p.m.
Other events are planned at 2100 Martin Luther King Boulevard, 1300 Simon Bolivar, the New Hope Baptist Church at 1807 LaSalle Street, 2612 Clara Street, Sportsman's Corner at 2433 Dryades, the Market on LaSalle at 3300 LaSalle, the Muses apartments at 1740 Baronne, the First Street P.W. United Methodist Church at First and Dryades, and on Toledano Street between Baronne and Dryades.
Any other groups holding events in the Uptown area are welcome to contact us at uptown@nolamessenger.com for a listing.