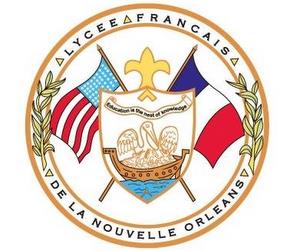 Lycée Français de la Nouvelle Orléans may seek permission to give students in their paid preschool automatic admission to kindergarten next year, but the issue split parents and school leaders in a discussion Saturday morning.
Automatic entry to public kindergarten programs for paid preschoolers is generally not allowed as it reduces opportunity for low-income families to enroll in public schools. In the past, Lycee Francais has worked around the issue by promising to enroll all kindergarten students who apply — this past spring, for example, 152 were technically accepted for the current year, though only 115 ultimately showed up on the first day.
(Other French-immersion schools handle the problem differently. Audubon's tuition is assessed on a sliding scale, and the school pays for any families that cannot afford tuition, but the high cost of that program without any increase in state support is causing Audubon leaders to rethink it. The International School of Louisiana has unsuccessfully applied for state grants to start a preschool in the past, and has otherwise declined to launch a paid pre-kindergarten.)
In the coming year, however, Lycee Francais will be required to enter the citywide OneApp common enrollment process, and school leaders worry that far too many children will apply for kindergarten to such a technique practical. Instead, the school's new CEO Keith Bartlett began Saturday's meeting of the recruitment committee by recommending that the school make a clear policy that all preschool students (except siblings of current students, which are given admissions preference by law) participate in the same lottery with new applicants.
"My heart goes out to the parents of the children here, but if we're ever going to come near having the diversity we're called to have, we have to take this bold and contentious step," Bartlett said.
Because the school's charter is through the state — as opposed to Orleans Parish — it should have an at-risk population of about 67 percent, said Mary Carstens, who handles admissions for the school. Last year the school's at-risk population was around 40 percent, and numbers from this year's Oct. 1 count are still being compiled.
Initially, members of the school recruitment committee seemed to agree with Bartlett.
"It almost seems like you're buying your way into school, and that to me is almost a legal issue," said committee member Melanie Dauzat.
Three or four parents in the audience praised the move as well, but about the same number with children in preschool took strong exception to it. While they knew kindergarten admission was never guaranteed for them, they were led to expect it, they said. It is not fair that they have been investing their tuition and their volunteer efforts for a school that may turn them away next year, they said.
"I understand about a level playing field, but I shouldn't be penalized because I'm not diverse enough," said one preschool mother.
Partly at issue is the large size of the school's current 4-year-old preschool class — four sections representing 80 students — compared to the much smaller single-section of 20 3-year-old preschool students. This year, many more families will be affected by the decision than next year, the parents said.
Not all those 80 preschool students would have to enter the lottery, however. In pre-K4, 19 are siblings of older students and will be granted automatic admission, and 28 qualify for free or reduced lunches and will be given priority admission as at-risk students. In a kindergarten class of 125, that would leave 33 paid preschoolers vying for 78 remaining spots against however many new children apply through the OneApp.
Based on the comments by the current preschool parents, recruitment-committee chair and Lycee board member Ann Meese made a recommendation that differed from Bartlett's: ask the state for a one-year waiver allowing those 33 kids in, and instituting the firm lottery policy in the 2015-2016 school year. A similar request by the school was rejected last year, but Carstens said it might have a better chance this year since the other students would be coming through the OneApp.
One committee member, Stewart Young, declined to vote, saying he could not choose between breaking down barriers to access to the school versus the "human cost" to the families already enrolled.
"I feel embarrassed that we've created this situation as a school," Young said. "We need to get on the right path as soon as possible. This conversation sends out a message to the entire population, whether we are welcoming of a diverse population."
Amy George-Hirons, another committee member, said she did not support the waiver concept for kindergarten.
"It's a public school and public funding starts in kindergarten," George-Hirons said. "It's stressful and it's horrific, but that's the law."
The other two committee members present, Dauzat and Angie Hoffer, voted with Meese in favor of the waiver, and the recommendation passed 3-1. With such split feelings on the committee, Meese said the full school board will likely need to have a thorough discussion on the issue at its next meeting.