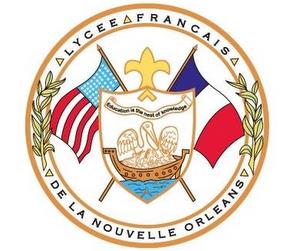 The leadership of Lycée Français de la Nouvelle Orléans continued to evolve Monday night as the new school board decided to add a seventh member their predecessors had previously rejected, heard from a unified school community that no parents should be added to the board, met a new academic director and began setting concrete goals for the coming year.
After the unexpected resignations of two board members last month, the school's governing board was left with only six members, one short of the seven required by state regulations. The school's nominating committee was tasked with finding replacements by Monday's meeting, but no one applied to join the board by the first deadline in mid-July, said nominating committee chair Jeff Teague.
With a letter from the state Department of Education requesting that the school return to seven board members by the end of August, Lycee board chair Tim Gray then decided to revisit the nomination of Mary Jacobs Jones from earlier this spring. Jones, a former teacher at the Lycee in San Francisco who now works at the New Teacher Project, was among the unanimous first choices of the nominating committee in April, but the previous board rejected her by a 3-2 vote amid complaints that she was a friend of Jean-Jacques Grandiere, Lycee's previous school leader whom Jones had worked for in San Francisco.
Gray said Monday night that he had never met Jones, but was impressed with her credentials so he called her and asked if she would still be interested. He then contacted Teague, who touched base with the other members of the nominating committee to see if they still stood by their initial recommendation of her. With no one voicing new concerns, Teague resubmitted the committee's nomination of Jones to the new board.
"We all felt very strongly about her, that she would be a great addition to this board," Teague said.
One parent said she felt that, because Jones' name was not specifically listed on the published meeting agenda under the item to add a new board member, parents did not have adequate opportunity to come to the meeting to express their opinions — especially those who agreed with the previous board's decision not to select her. Another parent said she felt that Jones would be a strong addition to the board, she also felt the discussion was reopening old wounds that the Lycee community was trying hard to heal from. But the other parents in the audience of 20 or so people voiced support for Jones, and the board voted 6-0 to add her.
While Jones will bring the board back into compliance with state regulations, more members are needed, and the nomination committee will continue taking applications for new members. Gray said he wanted to give the nominating committee some direction on whether parents should be interviewed for board positions, because he felt that one or two parents might bring a good perspective to the board — as well as represent an untapped talent pool.
"A parent that comes with the set of skills we're looking for would give us another point of view," said board member Ann Meese, one of several who agreed with Gray.
The Lycee parents in the audience, however, spoke strongly in opposition to the idea. A dozen people — representing all sides of the school's factions in early debates — said they felt the trust in the current board comes from the fact that it does not include anyone associated with the school's previous leadership struggles.
"Right now, I assume everybody has full faith in this board," said Robert Bell, a parent and member of the nominating committee.
"Right now is not the time to have parents on the board," agreed Catherine MacPhaille, another parent and former board member whose term ended in June.
Gray noted the irony that it is parents who are opposed to parent representation on the board, and the discussion moved on.
In another major topic of discussion Monday night, Gray led a brainstorming session on the school board's goals for
the coming year. Among the suggestions from board members and parents:
A facilities plan — either a new building under lease or a concrete plan of what they'll be doing (Gray said this should be the first priority), and a plan outlining when the school will add middle-school and high school grades,
A written plan for coordinating the French curriculum and the English program, especially now that the school will be participating in state testing this year, and written standards for what students should learn each year,
An accreditation plan,
A capital fund with broad parental participation, and a long-term financial plan,
And written plan for hiring teachers and handling visa issues, as well as finding qualified French teachers who do not need visas.
Gray said that he'd like for the board and public to spend the month reflecting on the goals before finalizing them in September.
The changes in the school leadership extended to the administration as well. New school CEO Keith Bartlett introduced a number of his new hires, including Marina Schoen, a veteran educator who last taught foreign languages at Lusher High School. Schoen said one of her primary focus areas this year will be preparing the third grade for state testing.
See below for live coverage.