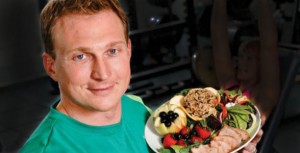 It is indeed that time of year again– back to school time!  Some of us view this time as a New Year in a way: a time to start again, with a clean slate. At Your Nutrition Delivered, we believe in starting anew with your health and nutrition at multiple points during the year.
There is never a bad time to get healthy! Here are five tips to jump start your health this school year:
Don't fail to plan. Write down your plan for how you'll fit in fitness and eat healthier this school year. Be as specific as possible, and don't forget to include snacks in your meal plan.
Exercise FIVE days per week. Something is better than nothing. Make exercise a social activity such as walking with a neighbor or finding a partner at work. By doing at least 20-30 minutes of exercise daily your metabolism will rise significantly.
Stock your kitchen with healthy choices. Having nutritious foods readily available makes it easier to work them into your daily routine. Always have cut-up fruits and vegetables on hand; pair them with low-fat yogurt dip for an instant snack or side dish.
Control your cravings. Eating every few hours will prevent hunger, keep your blood sugar stable, and reduce cravings. Moms are so busy they tend to go too long without eating, and then end up eating too fast, or the wrong kind of foods. Try to eat more often to consume less food throughout the day.
Start each day with breakfast. We would never let our kids leave the house without breakfast, so why would you? Having breakfast gets your engine started during those critical morning hours when you are busy at work.
No matter what the year throws at you, be true to yourself and your family. You will find that your body and your mind will thank you. Start your school year, or any year, off right with nutritious, delicious and healthy food.
Order meals any day of the week at www.YourNutritionDelivered.com.