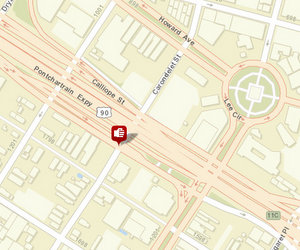 A 44-year-old man was shot around 9:45 p.m. Thursday in a robbery attempt under the overpass bridge near Carondelet Street, authorities said.
The victim told police he was under the bridge at Calliope and Carondelet when he was approached by a man with a gun who demanded money, according to an initial police report. He refused and heard a shot ring out, then walked to a gas station at Lee Circle where he discovered that he had been shot, the police report states.
The victim is described in the report as "extremely intoxicated and uncooperative."
Anyone with information should call CrimeStoppers at 822-1111.