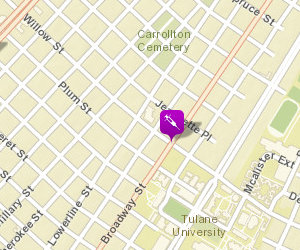 Police found a gun and marijuana left behind after a hit-and-run crash Sunday afternoon at Broadway and Willow streets, authorities said this week.
The hit-and-run took place around 2:40 p.m. at Broadway and Willow, and the driver then got out of his car and fled on foot, said Sgt. John O'Brien on Wednesday at the weekly meeting of the NOPD Second District leadership. Police found a .40-caliber handgun and marijuana, but were unable to locate the suspect after a search of the area, O'Brien said.
The investigation into the incident remains active, O'Brien said.
The crash took place on Broadway while the Pigeontown Steppers were on the other side of the east Carrollton neighborhood around South Carrollton Avenue, and O'Brien said it was "completely unrelated" to the festivities surrounding the second line.