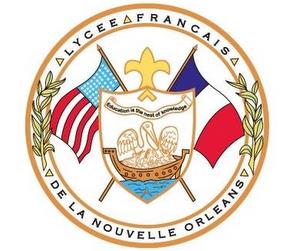 Joel Vilmenay, general manager of WDSU-TV, has resigned from the Lycée Français de la Nouvelle-Orléans governing board, citing his involvement in other boards and a busy upcoming travel schedule in a recent email to The Lens.
Vilmenay and Catherine MacPhaille were the only two voting members appointed Feb. 18 by board president Jean Montes to the school's new governance committee, which is tasked with creating the procedures for recruiting new members and cycling existing members off the board. Montes, the other three board members and three advisers — Raphael Gang, Caroline Roemer Shirley and Jeremy Hunnewell — were all appointed as nonvoting members, but the committee has not yet announced its first meeting date.
Vilmenay's resignation follows of that of Treasurer Hema Banangada earlier in February, and the board's founding president, Andrew Abrams last November. The past year saw the departure of four other board members: Tom Klingler and Mighnon Tourne both quietly resigned in 2012, and Allen Kelly and Kenneth Charity both resigned last spring after a public disagreement over an email Kelly sent.
The school continues negotiations to retain its French teachers for next year as well, amid some parents concerns' that those teachers may be planning not to return. Joseph Dunn, director of CODOFIL (the Louisiana-based agency that recruits teachers from France for French-immersion schools across the state) sent a letter to school officials expressing concern that changes in the school leadership are not being implemented quickly enough. Only four of the 18 CODOFIL teachers have agreed to return, Dunn wrote Feb. 20, an "unprecedented exodus" that suggests deficiencies the "working environment and culture of the school."
Dunn urged the school to find ways to retain at least 10 of its teachers by March 15 so that the organization could continue to fulfill the other vacancies. Hunnewell, the leadership consultant, wrote in an update Thursday on the school website that he, MacPhaille and state officials met last week with CODOFIL staff and teachers, and "it was a very positive meeting," in which MacPhaille stressed the importance of maintaining the agreement with CODOFIL.
"We shared the progress that has been made on all of the items identified in my report, including the CEO search and governance committee. This led into a discussion of the vision for the future of LFNO, which the teachers found compelling," Hunnewell wrote. "We are confident that if we can communicate the progress made to date and the future vision with the entire faculty that we will be able to retain many of the teachers for next year, as well as strengthen the partnership with CODOFIL."
The school leadership will be meeting this week with LFNO teachers, Hunnewell wrote. The next scheduled meeting of the full LFNO board is set for 6:30 p.m. at Monday, March 11 — one day after the school's annual fundraiser, Fete De La Musique, Sunday, March 10 at Generations Hall.