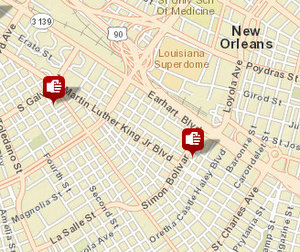 A man was shot several times in the stomach Monday afternoon on Saratoga Street in Central City, and another man was shot in the leg early Wednesday morning in a scuffle over an apparent drug purchase gone wrong, police said.
About 12:15 p.m. Monday, gunshots were reported in the area of South Saratoga and Thalia Street in Central City, and a man was found with three gunshot wounds to the stomach, according to the initial police report. The victim was taken to the hospital in critical condition, the report states.
Just before 2 a.m. Wednesday, a man "purchased some illegal narcotics" in the 3300 block of First Street, the initial report states, but the person he was buying from pulled out a gun. The victim grabbed the gun, the report states, and suffered a shot to the leg.