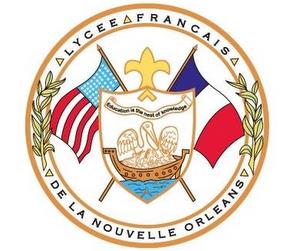 Documents and emails surrounding the resignation of the founding principal of Lycée Français de la Nouvelle Orléans show that the charter school's governing board, including several current members, agreed to allow her to finish the school year with full pay and benefits, contradicting an allegation in the school's recent audit that she received nearly $30,000 after her resignation without authorization.
School leaders now call that record "ambiguous," and that they expect the consultants currently investigating the leadership issues at the school to have recommendations to prevent similar problems in the future.
'Authorization'
According to page 18 of the 2011-2012 audit, "the first Principal hired by the Board resigned effective April 2, 2012. […] During the period April 13, 2012, through July 6, 2012, this employee received salary and benefits in the amount of $29,878 by Lycee. We did not observe any documented approval or authorization for these amounts to be disbursed."
That account, however, differs from the events of April 2, 2012, as reported by both Uptown Messenger and The Lens that evening. In both reports, the board met in a brief executive session, after which board president Andrew Abrams announced that principal Jill Otis would be resigning at the end of the year.
Abrams, who resigned from the board in November, recently confirmed that version of events in an email.
"It is my understanding that Jill Otis provided her resignation letter on April 1, 2012, effective June 30th," Abrams wrote last week. "This was to facilitate a seamless leadership transition where during the period between April and June, she would continue to work with Lycee Francais and specifically act to support Jean-Jacques [Grandiere, her successor as school leader]."
A copy of a resignation letter from Otis to Abrams dated April 1, 2012, gives a similar account.
"Through our communication last week I confirmed that I will resign from my position, as per the board's recommendation, understanding that it will be effective as of June 30, with remaining salary and benefits to continue through that date," Otis writes.
'It was ambiguous'
In an interview Tuesday morning, current board chair Jean Montes said the auditor was provided with only two records: Otis' resignation letter and the board's minutes of that April meeting, which state that the board "hereby accepts the resignation of Principal/CEO Jill Otis." In the following statement, the board "appoints Jean-Jacques Grandière as the Interim General Director of the school effective immediately." No end date for Otis is mentioned.
Based on those two documents, Montes said, "it was hard to say what was agreed on. It was ambiguous, so that's where the issue comes up."
Responding to preliminary questions about the discrepancy between the audit and the recorded events from that time, the school issued a statement last week that describes the resignation in less-certain terms than the audit's unambiguous declaration that Otis resigned effective April 2.  Instead, the school's statement suggests that the timeline for her resignation was "not clear," placing responsibility for the decision with Abrams and saying the school will not ask for the money back:
As for Ms. Otis, she opted in April 2012 to ultimately resign after the Board pointed out areas in which she could show improvement. According to a recent independent auditor's report, however, she resigned effective April 2, 2012, and the report noted the school continued making payments to her through July 6, 2012, amounting to $29,879, concluding the school failed to perform proper controls over payroll amounts and disbursements. According to Dr. Montès, however, the now former Board chairman, Andrew Abrams, decided to accept her resignation effective on a date and in a role that was not clear instead of immediately or with a short defined transition period. Given the budget deficit for the academic year that later came to light and the unnecessarily long and rather unproductive transition period, Dr. Montès believes a different decision likely should have been made.

Nevertheless, the Board has no plans at this time to seek reimbursement of the payments made to Ms. Otis, deferring to Mr. Abrams' decision and preferring to concentrate on the school's future, especially the hiring of a permanent CEO.
'Deliberations'
Emails exchanged in the days leading up to Otis' resignation announcement, however, suggest that multiple board members sought consensus in reaching the agreement with Otis. On March 27, former board member Allen Kelly emailed them with a draft of language to be read to Otis, and there was general discussion involving several board members about making clear the choice between termination or a resignation with salary, as well as her duties such as "working cooperatively" during the transition.
On March 28, board member Catherine MacPhaille emailed the other board members with a proposed written statement to Otis suggesting that she resign or face termination at the April 2 meeting.
"Should you choose to resign by this Friday, March 30, 2012 at 3:00pm, in lieu of further deliberations about the CEO position we would be prepared to make a motion at that meeting to accept your resignation and name you our Principal Emerita and Advisory Board Member, with pay through the end of the official school year, June 30th, 2012," the board's proposed message to Otis reads. "Board members have expressed their desire for you to stay on through June 1st to assist with the transition in an amicable and peaceful way if you should so choose."
Board members Jean Montes, Paige Saleun and Hemalatha Banangada all individually replied to MacPhaille and the entire board affirming their support of the message.
After the language drafted by the board members was presented to her, Otis replied March 30 asking two questions: If she agreed to resign effective June 30, would her salary continue through that time? And, would the degree of her involvement be her choice?
Schmidt replied that if the other board members agreed, the answer to both questions should be yes.
On April 1, Otis sent her resignation letter including the terms discussed by the board, and her resignation was announced the following day.
When the audit began, Montes said, the board minutes and Otis' letter were the only official record he had about the resignation.
"When they asked me, I gave them the documents that we have regarding this, and that's all I could give them," Montes said. "I don't think they use emails as an official documentation."
'The deal'
The school's annual audit is required by state law, and the board is obligated to correct any inaccurate information in it, said Louisiana Legislative Auditor Daryl Purpera. That responsibility is an absolute one, Purpera said — state law even provides for fines or jail time for impeding or obstructing an audit — though he cautioned that he's never seen the statute prosecuted and did not suggest it applied in the Lycee case.
How the audit came to allege that Otis resigned April 2 or that there was no authorization for her to be paid afterward is unclear, Purpera said. The type of finding — an employee being paid by mistake after resigning — is not uncommon in large governments with automated payroll systems, but Lycee is fairly small, so it should have been evident that Otis was still receiving checks, Purpera said.
"If she didn't stay there, she owes the money back," Purpera said. "If she did stay there, the finding is wrong."
An email from Montes on April 11, nine days after Otis' resignation was announced, states that Abrams was still in contact with Otis on behalf of the board regarding an "exiting employee checklist." In an interview last week, Abrams said that Otis continued to work with Grandiere during that time.
"My understanding was that she continued to be in communication with Jean-Jacques through the end of the academic year," Abrams said.
Another former board member from the time, Allen Kelly, said that Otis was not as heavily involved with the day-to-day activities of the school following the resignation agreement, but was expected "to cooperate and lend assistance if called upon."
"I think her mindset was, she was removing herself from the administration. She was taking a leave of absence for April, May and June," Kelly said. "She was paid through the end of the year. That was the deal that was proffered."
Kelly resigned from the board June 1, but said that during the two months between Otis' departure and his, he never heard any discussion about Otis failing to uphold her end of the bargain.
"I didn't hear any conversations to the effect that she was being not cooperative," Kelly said. "She wasn't happy, but she was not being destructive. There was no talk of her not honoring our pledge."
Montes said that his ability to talk about Otis' actions represents a "gray area" involving employee confidentiality, but that his only communication with the school administration after April 2 was with Grandiere, not Otis.
"We didn't have any document that described what was going to happen, and we didn't have any documentation that described what happened," Montes said.
Ultimately, Purpera said questions about the finding in the audit should be referred to the auditor, and Montes also suggested that course of action would be helpful. Accountant Todd Tournillon of Postlethwaite & Netterville, who presented the audit to Lycee, would only say when reached by phone last week that "the report stands on its own" and that he had "no comment" about its contents or procedures.
Otis has not responded to multiple requests to discuss the situation.
'Leadership has been lacking'
The audit suggests the school strengthen its financial documentation, and Montes said the team appointed by state Superintendent John White to examine leadership issues at Lycee will likely make further recommendations.
"We all acknowledge the fact that there's a process that should have been followed that was not in place at the time," Montes said. "It's something that happened a year ago. It's not something that anyone predicted would be an issue moving forward."
Caroline Roemer Shirley, director of the Louisiana Association of Public Charter Schools and a part of that team, said that she wasn't prepared to address the apparent discrepancy between the audit and the record of Otis' departure, but that the situation speaks to the larger issues at the school.
"It is clear that this school from the very beginning has not had the right leadership in place. That leadership has been lacking at the school administrative level and at the board level," Roemer Shirley said. "It is a fact that there is inconsistence in the leadership of the school. I just think that's obvious."
Ultimately, Roemer Shirley expressed confidence that her team's work will arrive at solutions satisfactory to the entire school. The board meeting that would ordinarily be held Monday has been canceled because of Lundi Gras, Montes said a special meeting may be held after the holidays, and Roemer Shirley said she expects the consulting team to begin presenting interim findings soon.
"I do believe this board, the parents and the teachers, they want to be able to do their work, and not live in this drama scene," Roemer Shirley said.