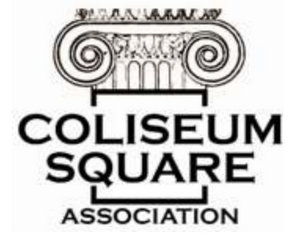 With more than a dozen parades still to roll on the Uptown route, the Coliseum Square Association is seeking the donation of snacks to distribute to the police officers who work long shifts along St. Charles Avenue.
The association is delivering the snacks each day — so there is no such thing as too much — but they hope to have the majority collected by Sunday, said project organizer Marianna Roll.
"The officers work long hours while we enjoy the parades and the snacks help them make it through the long days and nights," the association said in an email to members. "The officers prefer healthy snacks that they can keep in their pockets and munch on when they are hungry. Fruits, nuts and creative snacks are more appreciated than potato chips and other less nourishing foods. Individually bagged travel snacks that can be taken on the run are highly desired."
Anyone interested in making a donation is asked to contact Marianna Roll at mariannaroll@gmail.com.
Meanwhile, the association last month elected a new slate of officers:
Executive Committee:
Jim McAlister – President
Jan Ferrell – Vice President
Patrick Ibert – Treasurer
Deborah Hinson – Secretary
Board Members:
Robert Wolf – immediate past president
Gus Ferg
Jessica Walker
Allie Reese
John Dubberly
Julie Simpson McClintock
Wayne Troyer
Lauren Averill
Barbara Eilers
Camille Strachan
Roger Ivens
"Join us in thanking the following people for their willingness to roll up their sleeves, get involved in the neighborhood and serve on the board," McAlister wrote in an email to the association announcing the new board. "The CSA has been instrumental in the revival of the Lower Garden District for 40 years and we continue to strive to make our neighborhood one of the most livable in the city. Without the decades of hard work, dedication and volunteer time of people like these, the LGD would be a very different place than we know today."