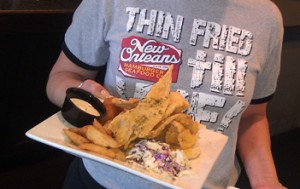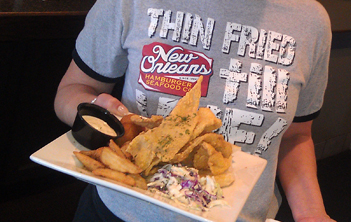 With Super Bowl craziness dying down, parade season is back in full swing! Catch all the Uptown fun at New Orleans Hamburger and Seafood Co. on the streetcar line at St. Charles Ave & Milan Street. Watch the parades while enjoying our fresh, plump, salty oysters on the half shell; World Famous Thin Fried Catfish; order-at-the-counter service that'll get your food to you faster; and family-friendly atmosphere we are known for.
New Orleans has the reputation for being the best when it comes to food, fun and most importantly, warm and enthusiastic people. It is built around communities like Uptown. The combination of traditions and cultures creates a local gumbo, where a bit of lagniappe is an expected part of life. This Mardi Gras season, New Orleans Hamburger & Seafood Co. would like to extend to you Zulu King Cakes and our private party room, The Next Level.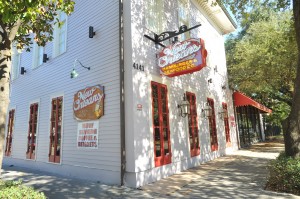 The Next Level
Make a reservation for Mardi Gras Day at The Next Level (our upstairs, private room). Enjoy a hot breakfast and lunch, private bathroom, and watch parades. Space is limited, call now 504-247-9753. [Reservations are $65 for adults and $20 for kids with additional drink packages available. The reservation is from 8:30am to 3:30pm and does not include parking.]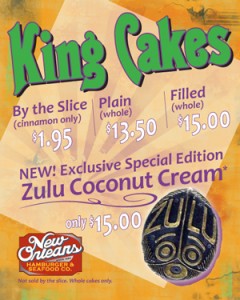 King Cake
In addition to having the BEST beignets in our Coffee & Beignet Company located in the rear of the building (entrance through parking lot), New Orleans Hamburger and Seafood Co. is one of the few businesses selling the Official Zulu Coconut Cream King Cakes both in our Coffee Shop and in the restaurants.
We're about great hamburgers and great seafood, families and friends. Come in and celebrate a few of the things that make New Orleans the greatest city in the world.
New Orleans Hamburger & Seafood Company – Uptown
4141 St. Charles Ave New Orleans, LA, 70115
(504) 247-9753
Twitter.com/NOHSC
Facebook.com/NewOrleansHamburger