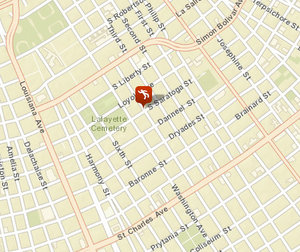 A 27-year-old woman was shot to death Monday afternoon near the corner of Loyola Avenue and Fourth Street in Central City, authorities said.
The victim — later identified as Kiesha Love — was found lying dead on the sidewalk with multiple gunshot wounds just before 1 p.m. Monday, according to a NOPD news release. No details about a suspect or a motive have been released.
Anyone with information should call CrimeStoppers at 822-1111.