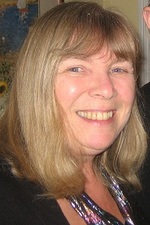 Midway Pizza will donate a portion of proceeds all day Wednesday (Jan. 16) to help with medical costs for Becky Batchelor, an active member of the Faubourg Marengo Neighborhood Association and Lusher staff member, who was recently diagnosed with cancer.
For information, see the announcement forwarded through the Faubourg Marengo Neighborhood Association:
Please join us on Wednesday, January 16th for a fundraiser to help support our dear friend, Becky Batchelor, a Lusher staff member. Becky was recently diagnosed with colon cancer and will be undergoing treatment for the next year. As many of you know, Becky was already facing a difficult situation before this recent set back. She has been a staunch supporter of Lusher for many years and helped many families in need post hurricane Katrina. Please consider helping Becky during this very difficult time in her life.

Where: Midway Pizza 4725 Freret St. (to-go orders can also be placed)

Time: Midway opens for lunch at 11:30 amand stays open till midnight

Date: January 16th

All you have to do is show up and order food! The Midway is donating a portion of the proceeds to Becky to help with incurring expenses. There will also be local artists' works for sale from 5:30pm to 8pm.

If you are unable to attend, and would like to make a donation, please contact Mandy Conger at 352-1985.