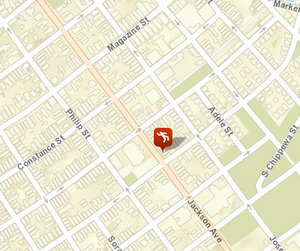 A 55-year-old man was shot to death early Thursday morning inside a home on Jackson Avenue near Annunciation Street, authorities said.
The victim — later identified as Cardel Brown — was found with multiple gunshot wounds to his body inside a home in the 800 block of Jackson Avenue, after police were called to reports of unknown trouble there around 1:45 a.m. Thursday, according to a NOPD news release. Brown was pronounced dead on scene, the release states.
Anyone with information is urged to call CrimeStoppers at 822-1111.