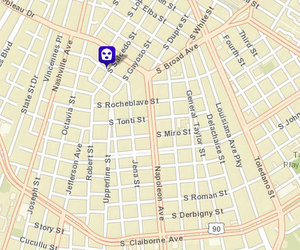 Two men who took a Broadmoor woman's vehicle at gunpoint Monday night apparently tried to kidnap her, but she managed to escape before they drove off, according to police reports.
The 26-year-old victim pulled into her driveway in the 4300 block of Jena around 9:40 p.m. Monday and was getting her belongings out of the backseat, when two men approached from behind and placed a gun to the back of her head, the initial report states. They took her keys and her phone, and then the gunman ordered her to get in the car, the report states.
The second man took the keys and got into the driver's seat, and the gunman got into the back with the victim, but as the car was backing out of the driveway she jumped out and the carjackers drove off toward South Salcedo, the report states.
The victim's car is a gold 2001 Honda Civic. The gunman was described as a 5-foot-8, 150-pound clean-shaven black man in his late teens with a medium complexion and short twists in his hair, wearing a black shirt and dark jeans, the report states. The second assailant was also wearing dark clothing, the report states.
Anyone with information should call Second District detectives at 658-6020 or, to leave an anonymous tip that could be eligible for a cash reward, call CrimeStoppers at 822-1111.
[Note: This article was first published at 11:54 a.m. Tuesday and updated at 2:05 p.m. when additional details became available.]