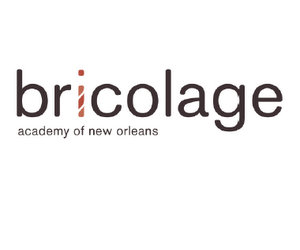 Bricolage Academy, the new charter school approved by the Orleans Parish School Board after several years of planning in the Schools 4.0 think tank, will hold an open house at Rosa Keller Library in Broadmoor at 6 p.m. Wednesday (Jan. 16) — the first day the school will begin accepting applications for its inaugural kindergarten classes.
For details, see the following announcement from school leaders:
Open House This Wednesday!
Applications Will Be Available

Bricolage Academy will hold an open house Wednesday, January 16th at the Rosa Keller Library and Community Center at 6:00 PM.

School leadership team members will provide more information about Bricolage and will answer questions from interested parents and community members.

Applications for admission will also be available for the first time at this open house. If you cannot attend, but would like to apply online, please visit bricolagenola.org/apply starting January 16.

This event is open to the public – if you know others who want to learn more about Bricolage, please forward this email to them and encourage them to attend.