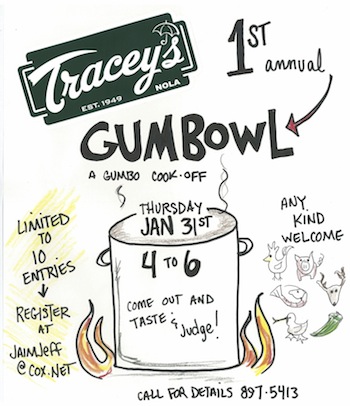 Think you make the best gumbo in town? Prove it at Tracey's this week! Tracey's is hosting the 1st annual "Gumbowl" (Gumbo Cook Off) Thursday, January 31st from 4-6pm.
Only the 1st 10  entries will be contestants; enter by today, January 28th.
Winner will receive a decanter and the rights to say you are the "Gumbo King" for a year! Email Jeff at jaimjeff@cox.net to register. The public will decide who is the King Gumbowl!