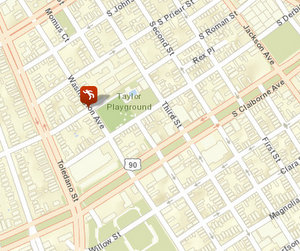 A woman was killed and three other people were injured in a shooting following an argument early Saturday on South Roman Street in the Hoffman Triangle area, police said.
The woman was found dead on the sidewalk in the 2800 block of South Roman Street with multiple gunshot wounds shortly after 2:40 a.m., according to a NOPD news release. One man, shot in the head, was listed in critical condition, while a man shot in the body and a woman shot in the arm were both listed in stable condition, police said.
"Detectives believe the victims and suspect were outside a house when an argument began at which time the male suspect involved in the argument produced a gun and shot all four victims and fled the scene," Officer Garry Flot, a NOPD spokesman, wrote in the release. "Detectives … are in the process of investigating promising leads."
The investigation is being led by NOPD Detective Elizabeth Garcia of the homicide division. Anyone with information should call CrimeStoppers at 822-1111.