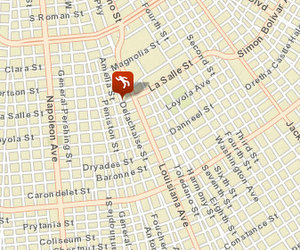 An 18-year-old man was shot to death Monday afternoon on Delachaise street in the Milan neighborhood, marking the third lethal shooting in the Uptown area in less than 24 hours.
The victim was found with multiple gunshot wounds at the intersection of Delachaise and LaSalle streets around 3:45 p.m., and he died at the hospital, according to a NOPD news release.
The case represents the third shooting death in the Uptown area in two days, following a triple shooting in Central City that claimed two lives and the slaying of a taxi driver on South Claiborne during an apparent robbery, both Sunday evening.
It has been more than a year and a half since the last killings in the Milan neighborhood, however. In March of 2011, two men were killed in separate shootings a week apart, the first in the 3700 block of Willow and the second at Delachaise and Liberty. Those cases and other open gun battles on the streets galvanized residents into organizing with each other and with police, leading to such a dramatic reduction in violence that they celebrated with a block party that summer.
NOPD Homicide Detective Candice Preston is leading the investigation into the Milan case. Anyone with information should call CrimeStoppers at 822-1111 to leave an anonymous tip that could be eligible for a cash reward.