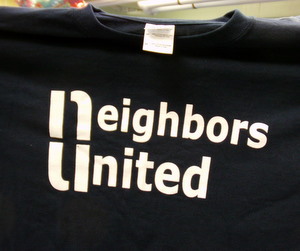 Freret Neighbors United, which has been serving a large swath of the Freret area for nearly four decades, is considering a merger with a much newer group of activists next door who began organizing in the Milan neighborhood about two years ago.
Founded in 1974, the Neighbors United boundaries — South Claiborne to Dryades, between Jefferson and General Taylor — already extend about midway into the Milan neighborhood. The Milan Focus Group, with the assistance of the Freret Neighborhood Center, began meeting in the fall of 2010 after an Easter Sunday shooting death on General Taylor Street to bring more attention to issues on their side of Napoleon Avenue.
The proposal for 2013 announced earlier this month by leaders of both groups would include a number of steps toward a merger:
Neighbors United will move its downriver boundary about four blocks to Louisiana Avenue to include all of Milan.
Starting in January, the two groups will meet jointly, rotating every other month between Samuel J. Green Charter School (the meeting place of Neighbors United) and the Crocker school building in Milan. January's meeting will be at Crocker.
The name of the combined organization will become "Freret-Milan Neighbors United."
The groups would combine officers, and would be led by two chairmen, one from Freret and one from Milan, each serving staggered two-year terms.
The merger would boost the manpower available for the organizations' various service projects, said Neighbors United president Andrew Amacker, while people with issues pertinent to only one side of Napoleon or the other could attend the meetings closer to them.
"Neighbors United is supposed to be representing Freret and Milan anyway," Amacker said at the group's holiday party last week. "Milan Focus Group grew out of Neighbors United. We're bringing them back in the fold, so we can be 'neighbors united' again."
A separate but related project would create a formal Freret security district that would collect a fee on property tax bills to hire extra officers to patrol the neighborhood, and organizers of that effort have said the boundaries of that district will be determined by the level of interest expressed by residents. Although Neighbors United would probably have representation on that district's governing board, its boundaries would not have to be the same as the neighborhood group's — so the merger would have likely little effect on security district.
Members of both groups are voting on the issue via email now (at neighborsunited.listserve@gmail.com). If the temporary merger is approved, the groups will begin drafting a new set of bylaws over the course of next year, Amacker said.