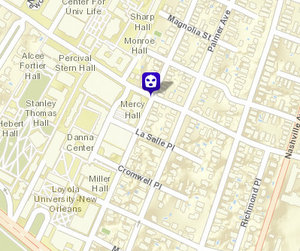 A man had his car stolen at gunpoint Saturday evening by someone he was picking up from in front of the Loyola campus, he told police.
The victim went to the 6300 block of Freret Street to pick up a friend around 6 p.m. Saturday, but the passenger got in and produced a handgun, demanding money, according to initial police reports. The driver jumped out of the car, and the gunman got into the front seat and drove off, the report states.
The car was later recovered a short distance away in the 6100 block of South Robertson Street, said NOPD Officer Garry Flot, a department spokesman. No other details, such as the suspect's description, were immediately available as the investigation continues, Flot said.