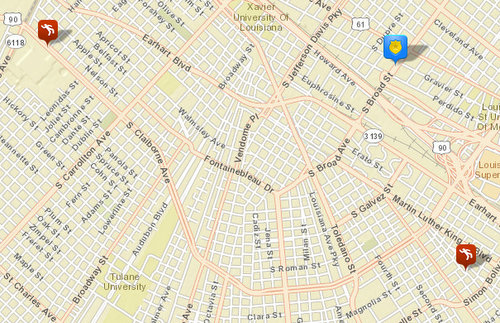 A cab driver was shot to death on Claiborne Avenue near Hollygrove in an apparent robbery Sunday evening, and a man and a woman were both killed in a shooting on St. Andrew Street that also injured another person, police said.
The shooting in Central City took place just before 8 p.m. Sunday in the 2400 block of St. Andrew Street, police said. There, they found an 18-year-old man in a white Chrysler 300 with multiple gunshot wounds, and he was declared dead on the scene. A 56-year-old woman and 35-year-old man nearby had both also been shot multiple times, and the woman died at the hospital while the man was listed in critical condition, police said.
"A preliminary investigation indicates the shooters were traveling in a gray Kia SUV and a gold Chevrolet Malibu," NOPD Officer Hilal Williams wrote in a news release.
About an hour later, police found a 56-year-old taxi driver from Jefferson Parish shot to death inside his Star Cab near the corner of South Claiborne and Hollygrove, where it had run into a construction barrier, police said. The motive for the shooting appeared to be robbery, the news release on that incident stated.
Anyone with information about either shooting is urged to call CrimeStoppers at 822-1111.