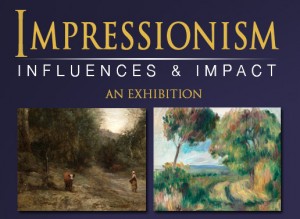 M.S. Rau Antiques, a French Quarter landmark, has greeted its 100th year with nothing more than the best and is currently hosting its most important exhibition to date, Impressionism: Influences & Impact. The exhibit features work by such master artists as Claude Monet, Pierre Auguste Renoir, Paul Gauguin, and even the beguiling Vincent van Gogh.
The gallery is hosting a speaker series on Impressionism in collaboration with the exhibition.
The next speaker is slated to present on Saturday December 15 at 2 PM. Lisa Rotondo-McCord of NOMA will present on the influences and impact of the Impressionist movement, highlighting some of the most important relevant works of the period.
This event is held on Saturday December 15 at 2 PM at 630 Royal Street and is FREE and open to the public. For groups of 7 or more, please RSVP to Jessica@rauantiques.com. Call 523-5660 with any questions.