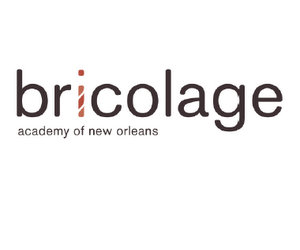 Bricolage Academy, the new proposed charter school that aims to offer an innovation-based curriculum to a diverse student base, received an enthusiastic recommendation for approval Thursday before an Orleans Parish School Board committee.
After review by the National Association by Charter School Authorizers, the application from Bricolage was found to be "outstanding," said OPSB Deputy Superintendent Kathleen Padian. The three OPSB accountability committee members — Brett Bonin, Seth Bloom and Ira Thomas — all voted to pass the Bricolage application on to the full board Tuesday for approval.
"There was not a single condition on the evaluation," Padian said.
Bricolage is led by Josh Densen, a former KIPP administrator in New York who developed his current concept over several years in the 4.0 Schools incubator in downtown New Orleans. 4.0 Schools' mission is to rethink schools using the principles of entrepreneurship, and much of Densen's recent focus in presenting the schools has been on fostering creativity in science, technology and engineering and a "workshop" approach to literacy and writing that relies more heavily on practice than instruction.
Densen's project was featured recently in the journal Education Next as an example of a new movement to bridge the gap between high-poverty, high-performing urban charters like KIPP that focus on accountability and selective-admissions, magnet-style charter schools more like Lusher that emphasize creativity.
Bricolage is still searching for a location, though Densen has repeatedly expressed a preference to be located in a place that can draw students from all over Uptown. He toured the former New Orleans Free School as an option last month, but did not bid on it.
If approved, Bricolage will be the second new charter school — following ENCORE Academy last year — authorized to open by the Orleans Parish School Board since the transformation of the system after Hurricane Katrina.
The board also voted to allow a group called InspireNOLA Inc. to have a new charter for Alice Harte Elementary and Edna Karr High School that would bring it solely under the governance of the Orleans Parish School Board, instead of the joint arrangement it currently has with the state Board of Elementary and Secondary Education. Finally, a group called Four Peas was recommended for denial of an application to create the OPEN School, but Padian said they will likely take the reviewers' suggestions and return next year.
For live coverage of Thursday's committee meeetings, see below. The discussion of new charters began around the 2 p.m. mark.