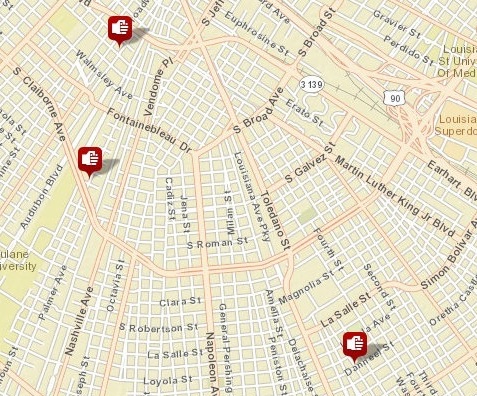 A man was stabbed in a bar fight on Calhoun Street near Claiborne, another man was injured in a shooting in Central City, and another person stabbed his cousin in a fight over a stolen video game, police said in a series of reports about violent crimes reported Uptown this weekend.
In the shooting case, a man was in the 2000 block of Seventh Street around 10:30 p.m. Friday when he was shot several times in his body, according to the initial reports. His condition was not known afterward, the report states.
Shortly before 1 a.m. Saturday, a man involved in a bar fight in the 3100 block of Calhoun Street was stabbed in the neck, according to initial reports. He was listed in stable condition afterward, but no suspects were described in the report.
Finally, shortly before 8 p.m. Saturday, two cousins got into a fight over a stolen video game in the 3000 block of Audubon Street, according to the report. One left and returned 10 minutes later with a knife, then stabbed the victim three times in the back and once in the shoulder the report states.