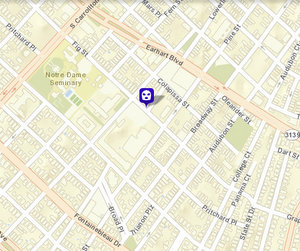 A man on Lowerline Street was robbed of his truck by an attacker armed with a semi-automatic rifle Wednesday evening, police said.
For details, see the following news release:
On Wednesday, November 14, 2012 at approximately 9:40 P.M., Second District officers responded to an armed robbery with a gun in the 3000 block of Lowerline Street.

Second District officers met with the victim who stated that he was walking from his vehicle to his residence when he was approached from the rear by an unknown black male with a semi-automatic rifle. The victim stated that the unknown black male stated "Give it up, your wallet, your keys, and everything". Victim complied with the unknown black male's demands. The unknown black male fled the scene in possession of the victim's 2000 burgundy Ford F-150.

Victim described the suspect as a slim build black male approximately 5'10" wearing a dark knitted cap and dark clothing.

Second District officers located the victim's vehicle abandoned in the 1200 block of South Genois Street.