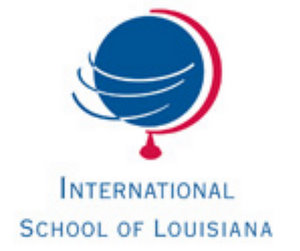 Leaders of the International School of Louisiana will discuss their current options for finding more space for students at their Camp Street campus at Wednesday evening's meeting of the school board.
The number of students at the Camp Street building grows every year — though the incoming kindergarten class size remains at 100 — as more students remain at the school into the upper grades. Nearly all administrative offices have already been moved out and converted into classrooms, but more space is still desperately needed for the next school year, officials have said.
For about a month, the leaders of ISL explored and then rejected an idea of reorganizing all middle school students to the campus in Algiers and all lower-grade students onto Camp Street, amid strong opposition from some parents. With that idea off the table, other options such as modular buildings or limiting the number of incoming students in some way have been raised, and the school board will hear an update on those efforts Wednesday.
The board will meet at 6 p.m. Wednesday at the Camp Street campus. The full agenda is below:
AGENDA, Board of Trustees Regular Meeting
Wednesday, November 28, 2012
Camp Street Campus, 1400 Camp Street, 6:00 pm

1. Welcome

2. Approval of October 24 meeting minutes

3. Board President's comments

4. Update by Administration on Camp Street expansion options

5. Public comment

6. Q&A with Head of School

7. Public comment

8. Committee reports
a. Finance
b. Governance (no meeting)
c. Strategic Planning (no meeting)
d. Nominating
e. Advocacy

9. Public comment

10. Executive session to discuss personnel matter and a potential legal issue (BP claim)

11. Public comment

12. Adjournment