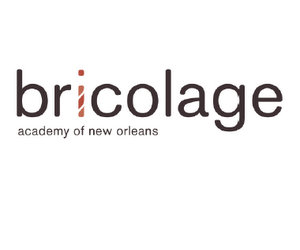 Bricolage Academy will become the next new charter school to open from the ground up in New Orleans next fall, after the full Orleans Parish School Board voted unanimously in favor of the project Tuesday evening.
The next step for the fledgling school is to nail down a location — with Uptown options a priority — before opening admissions for four small classes of kindergarten students.
School leader Josh Densen said he hopes to finalize a location in the next six to eight weeks, using one of four possible avenues for a temporary space:
Co-locating within an existing school that has extra space, similar to ENCORE Academy's current arrangement with Crocker,
Renting classrooms from a religious institution that normally only uses the space on the weekends,
Finding an existing classroom space that is currently not being used but has been well-maintained,
Or retrofitting office space, which Densen described as his least desirable option.
At a minimum, the school will need six rooms in its first year — four for classes, one for an office and another for delivery of special services. The space must also have bathrooms accessible to young children, and state codes require that kindergarten students be either on the first floor or have a dedicated stairwell for their use only.
"My goal is to know where we're going to be before application launches," which is currently scheduled for January, Densen said in an interview Wednesday. "I don't want to recruit kids without parents knowing where were going to be for the first year or two."
New Orleans charter schools have been embroiled in a discussion lately about the use of a common enrollment system known as the OneApp process. Bricolage will participate in the OneApp eventually, Densen said, but with other pressing tasks like finding a building and negotiating a final charter contract with the OPSB may take precedence over joining OneApp this winter. The school may participate as soon as the following year, however, accepting students through OneApp for the 2014-15 school year just like some of the state-chartered immersion schools are slated to do.
"I don't know if we'll be able to use it for this upcoming year. There's too compressed a time frame," Densen said. "We just need a little bit longer to consider it, but I have every intention of being a part of OneApp in the future."
Bricolage plans to accept 72 children for its first kindergarten classes, and 45 families have already filled out an informal "intent to apply" form on the Bricolage website, Densen said. Kindergarten is currently the only grade planned for the inaugural year, but Densen said preschool or a first grade might be worth consideration if a facility is found with room for more classes and enough parents are interested.
Bricolage recently hosted its first open house at the Children's Museum, and will host another open house in December at a location soon to be announced, Densen said.