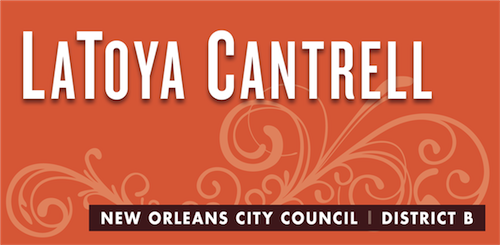 Friends:
We were overjoyed when the November 6th primary results were announced and our campaign came in first place. But our work is not finished; we have one more hill to climb together on December 8 (or early voting, which continues through Saturday, December 1), and I am humbly asking for your vote and support.
From the very beginning, our campaign has focused on the community and the positive outcomes we can achieve when we work together. When we increase economic opportunities, expand public education, eliminate blight and offer accessible and affordable health care, we are improving the quality of life and making our streets safer. 
Below are concrete, tangible results that people can touch, feel and experience, and not empty promises.
A beautifully renovated Andrew H. Wilson Charter School that serves more 600 children daily;
The Broadmoor Development Corporation, which I helped established and served as the board president, that has worked with private and public funds to build and renovate houses, getting people back home and creating tipping points for further investment;
The state-of-the-art Rosa F. Keller Library and Community Center, an anchor of the redevelopment plan's "Education Corridor," which produces a wide swath of public programs for our children, seniors and adults;
The $8.7 million facelift of the Washington Ave/Broad Street corridor, a project that combines public and private funds, creating new businesses, jobs and a health center.
Support for our campaign has been growing daily and it represents a diverse coalition that includes City Council President Stacy Head; Councilmembers Kristin Gisleson Palmer and Cynthia Hedge Morrell; State Senators Karen Carter Peterson, Edwin Murray and J.P. Morrell; State Representative Neil Abramson; both major political parties and many others.
Most importantly, it includes everyday people like you. These are the folks that have witnessed my neighborhood-centric approach to rebuilding our communities. As the District B representative, I will bring an independent voice that will work tirelessly to build consensus, represent my District's best interest and tirelessly strive to make life better for all.
To be successful, I need your help. Join our campaign, volunteer, or donate! Together we can win this thing!
It is our time to shine. On December 8, please give me your vote and I will deliver results that you can count on and deserve.
Thank You!
LaToya Cantrell
[This advertiser's message is paid political advertising by the Win Partners, LLC and the Latoya Cantrell Campaign. UptownMessenger.com does not endorse candidates for election.]